About Us
Bhutan Herbal Tea is a BAFRA certified (GMP/GHP criteria) tea producer and manufacturer at most competitive prices,based in Shaba, Paro.
Founded in 2017, Bhutan Herbal Tea set out to become one of the renowned and most competitive tea company in Bhutan. Our business activities include a packaging unit for bagging tea for other tea producers, along with packaging services of all kinds for various food items.
At Bhutan Herbal Tea we look after over 100 customer needs. We primarily supply to retailers and whole sellers with premium quality loose tea, bagged tea and also honey.
Bhutan Herbal Tea facilities include storage facility which is included in a 1500sqft factory space. Along with a 500sqft space for final and finished products.
Recently Bhutan Herbal Tea also started exporting to different parts of Asia and Europe. Our loose tea is distributed to high end hotels and restaurants in Bhutan.
Bhutan Herbal Tea has its own delivery van certified by local municipality. All production and manufacturing staff are trained and certified with the BAFRA food handler's license.
The skills and experience of the management with over 10 years of experience in the food service industry, together with a motivated team, ensures that the customers get prompt and top quality service every time.
Our Vision
At Bhutan Herbal Tea, we envision a world where natural and organic tea products are easily accessible and highly valued for their exceptional quality and health benefits. Our mission is to provide a premium tea experience that not only satisfies the palates of tea lovers, but also contributes to their overall well-being. We are dedicated to creating a sustainable and ethical brand that showcases the best of Bhutan and its rich natural resources. With every cup of tea, we hope to bring joy, comfort, and nourishment to people's lives.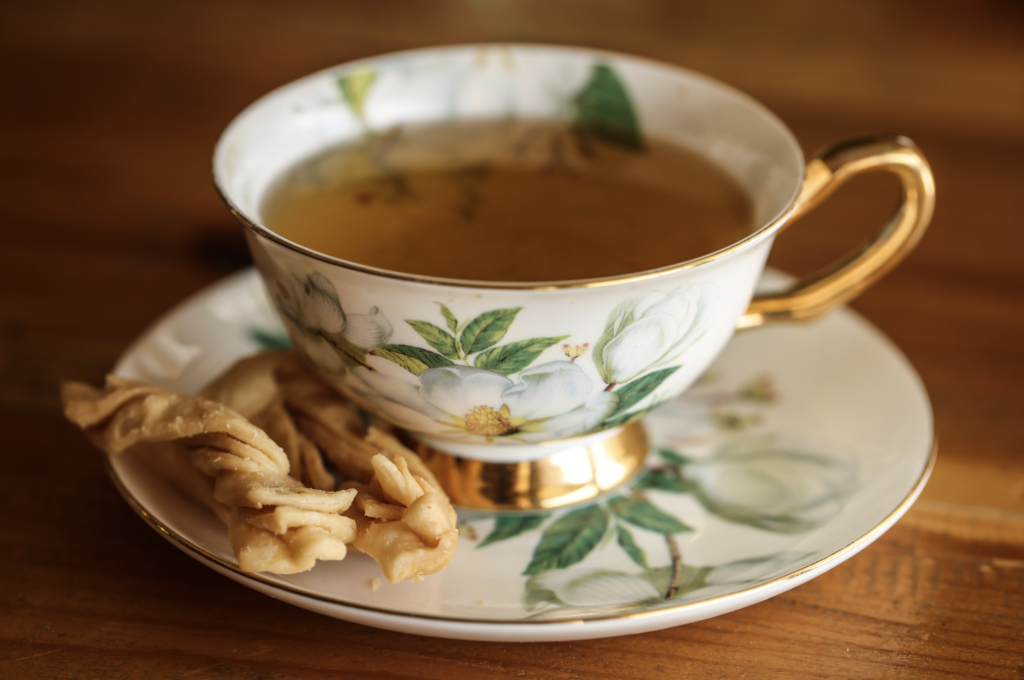 Our Mission
At Bhutan Herbal Tea, our mission is to promote health and wellness by crafting premium quality, organic tea blends using only the purest and most natural ingredients sourced from Bhutan. We believe in maintaining a human touch in every aspect of our business, from the careful selection of ingredients to the thoughtful packaging of our products. Our goal is to bring joy, comfort and nourishment to our customers through every sip of our tea, while fostering a sense of trust in our brand and commitment to sustainability.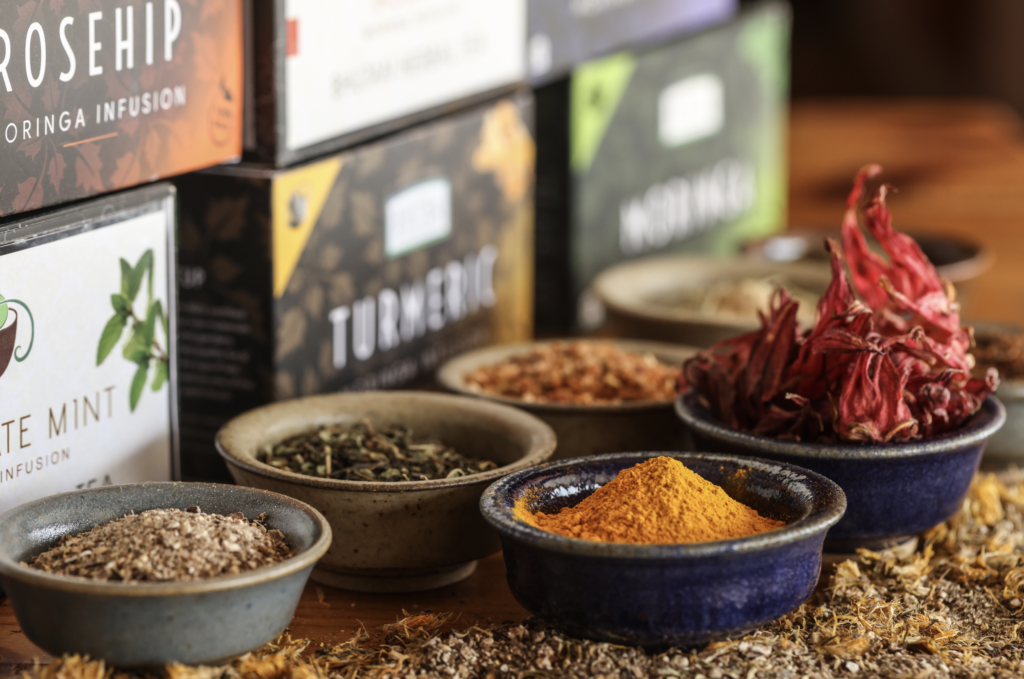 Our Story
At Bhutan Herbal Tea, we understand the importance of making informed choices when it comes to what we consume. In today's fast-paced world, our health often takes a back seat, and it's not uncommon for people to struggle with lifestyle diseases. That's why we set out on a mission to bring the best of Bhutan's natural bounty to your cup, in the form of premium-quality tea blends.
Our tea blends are crafted using only the finest all-natural and organic herbs and flowers, sourced from the pristine southern part of Bhutan. Our commitment to preserving the original flavour of these herbs, and our use of traditional production methods, ensures that each cup of Bhutan Herbal Tea delivers a truly authentic and unforgettable experience.
From our delicious range of tea flavours to our focus on supporting local smallholdings, women empowerment and the environment, everything we do at Bhutan Herbal Tea is designed to enhance customer value and satisfaction. Whether you're looking to improve your overall health, or simply seeking a delicious, premium-quality tea, you can trust us to deliver. So, join us on our journey, and experience the natural goodness of Bhutan with every cup of Bhutan Herbal Tea.
Our Team
At Bhutan Herbal Tea, we are a small but dedicated team passionate about bringing the finest quality tea to our customers. Currently, our team consists of 2 administrative staff who manage the day-to-day operations of the business and 4 packaging staff who carefully handcraft and package each tea bag to ensure the highest quality for our customers.