Moringa Tea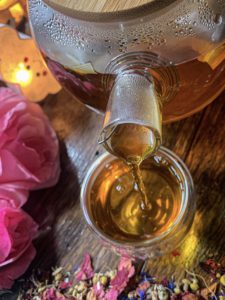 Moringa Oleifera Tree is termed as the "Miracle Tree", and its leaves are classed as one of the world's most nutritious and sustainable plant foods. BHT Moringa Leaf Tea is made from 100% certified organic dried and roasted moringa leaves for a rejuvenating and invigorating caffeine-free cup of tea. Comes in sachets.
Nutrition value gram for gram of Moringa
7 x Vitamin C in oranges
4 x Calcium in milk
2 x Protein in milk
4 x Vitamin A in carrots
3 x Potassium in bananas
High in Iron
High in Magnesium, Vitamin E
19 Amino Acids including all 9 essential amino acids
Rich in Antioxidant Compounds such as beta carotene
Ingredients
Specification

100% locally sourced moringa
Hand rolled and Roasted with nice moringa flavor
Crushed into fine pieces for quick release of taste
Biodegradable heat sealed tea bags(without any use of glue or other chemicals)
eco-friendly PE paper outer envelope, avoiding moisture development
Organic registered production in a very clean natural environment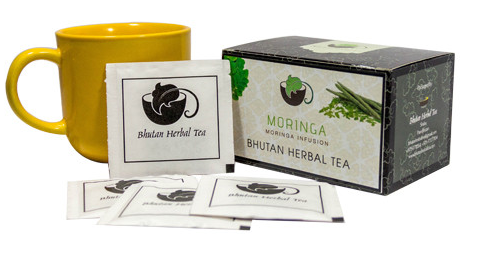 Benefits
Increase enegry and immunesystem boost
Improves digestion and appetite suppressant
Enhance skin health
Normalizes blood sugar
Brewing method
Bring to boil fresh, flitered water
Pour one cup water over the tea bag in a cup. steep four to five mintues.
Sweeten if desired.
Certifications
Bhutan Agricultural Forest Regulatory Authority -GMP/GHP
Lic No: FSL PA/20/A026